Daddy, you will forever be a big part of our hearts. It's because you have always been there for us and you have always done everything that you can to give our lives meaning. We are really blessed to have you! Happy BirthdayDaddy!
Happy Birthday Dad Top Wishes
It's your Birthday today, dad! I can't stop smiling because you've celebrated all my Birthdays when I was young. Now it's time for me to celebrate yours. So sit back on your rocking chair and blow the candles away for yet another fantastic year of your life and our togetherness. Happy Birthday!
1) No matter how tall I become, I will never be higher than your presence in my life. No matter how many promotions I get, I will never be richer than wealth of love in your heart. Happy birthday dad.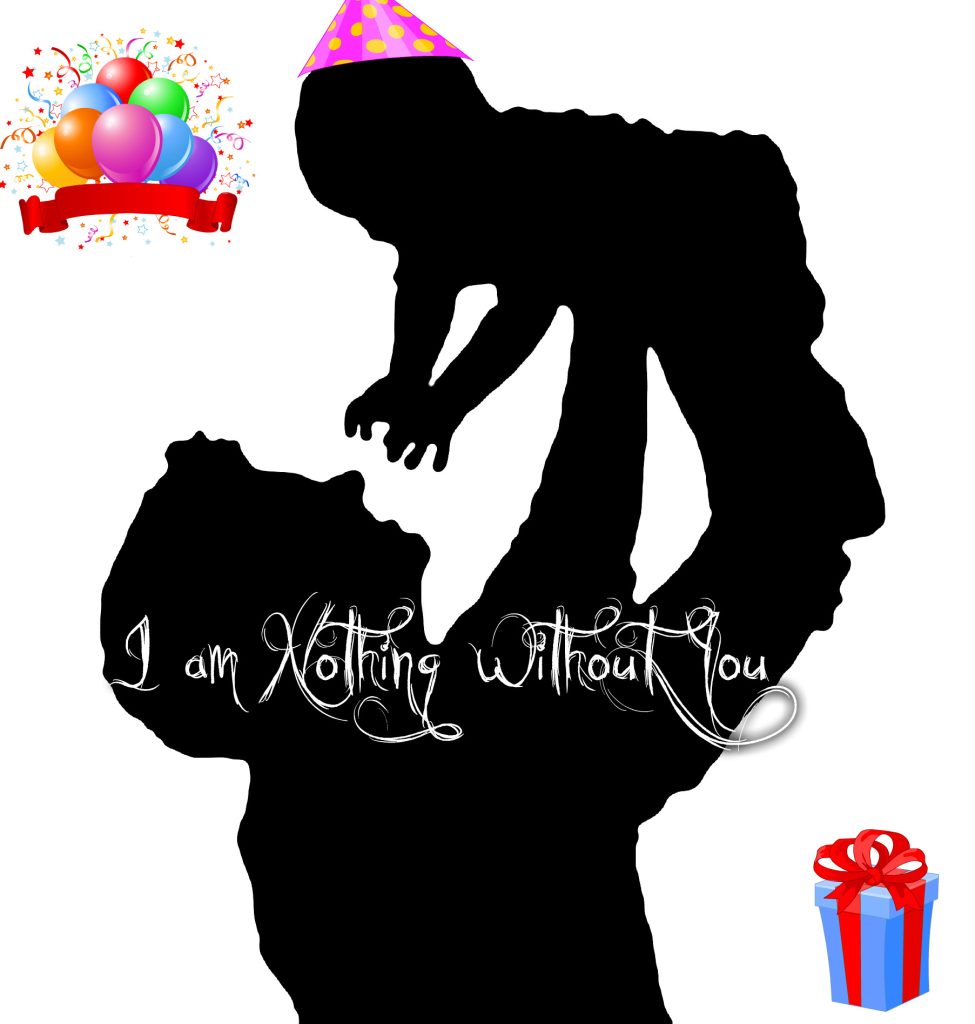 2) Enjoy all the love and attention on your birthday. From tomorrow, it's going to be boring as always. Happy birthday.
3) You have so many dreams. Happy Birthday to the best napper I know. Happy Birthday Daddy.
4) Thanks for always helping me realize my potential and to strive for it. Happy Birthday.
5) Dad, you were there for me from the day I was born, always having my best interests in mind. You are one of the most important people in my life and I love you with my whole heart. Happy birthday Dad.
6) To the one person who is always by my side: I hope you have a wonderful birthday.
7) No matter how old we both grow, you will always be the person who will hold my finger when I'm down. That is how highly I think of you and how much I love you. Happy Birthday dad!
8) Daddy, your unconditional love has helped me to feel safe, warm and secure. Thank you for everything, Happy Birthday
9) Happy birthday to the world's most incredible, wonderful, unbelievable, amazing, awesome, marvelous and, of course, handsome Dad.
10) Happy birthday to the best father ever. I remember when you cleaned up my skinned knees, held my hand across the street, taught me how to reach for the stars. You are my inspiration and my hero.
Funny Happy Birthday Dad wishes
You're the biggest celebrity of my life. I'm your fan, I have photographs of you in my office and at home, whenever I'm in trouble I think of you and you're worthy of winning every single award in the word which says 'Best Dad of the Year'. Love you dad. Happy Birthday!
11) There is no better thing than seeing you having a big laugh on your Birthday! Happy Birthday dad.
12) Your soul is pure, your heart is priceless, and your wisdom is astounding. Happy birthday, Dad!
13) A person's life should be a monument to their mentors. In your case, Mount Rushmore is not nearly big enough. Happy Birthday Dad.
14) With every memory I own, I realize the love and care you showered on me. What saddens me, is that no matter what I do, I can never thank you enough. You are my true Super-hero. My dad, I love you for everything. You a
15) Thank you for always making me try again whenever I fail. You've taught me to never give up, to always look for an alternative and to go for my goals. Thank you for that, Dad!
16) Birthday wishes and dreams are all reserved for you today, daddy.
17) I wanted to get you a really nice birthday present, but I wasn't sure if you could afford it. Happy Birthday Dad.
18) To the greatest man I have ever known, I hope your days are short and your nights are sweet.
19) I miss those days when your strong shoulders were the highest place on earth. But I just want to tell you Daddy, no matter how much time passes and how old I become, you will always be my superman! Happy Birthday.
20) Wish you the year ahead to bring only truly positive emotions and be the source of great memories to always remember. Happy Birthday, Dad
Happy Birthday Dad poems
I might not know the pains you went through to make us what we are. But, what I know is that we all love you. May God bless you with love, care and warmth. Happy Birthday, Dad.
21) Daddy, thank you for all the guidance and the support you have given me all throughout these years. You certainly made life so much easier for me to live. Happy Birthday Dad.
22) You're so amazing that I can just scream "Happy birthday, Dad" from the top of my lungs to the bottom of my heart.
23) Another year has gone by, and with each year that passes, I am reminded of just how lucky I am to have you in my life. Thank you for being there for me, Dad.
24) All you ever gave me was love, hope, encouragement, support and wisdom and all I ever gave you was mischief, arguments, fights and stubbornness. On your Birthday today, I ask for forgiveness and wish that you
25) From teaching me how to hold a fork, to avoid being a dork. From teaching me how to behave, to being cool and suave. From teaching me how to keep my conscience clear, to living a life without fear… – I owe it all to you, dad. Happy birthday.
26) The older I get, the more I realize that a Dad like you is as rare as a desert rose — and just as beautiful. I'm so grateful you're my Dad. Happy birthday to the best father anywhere.
27) Today is five years since you passed away. I think about you at least a hundred times a day. There's so much I would like to say to you. So, if you have a Facebook account (with your e-mail notifications set properly), a half-decent wireless connection and the latest Windows version, I would still like to wish you Happy Birthday DAD and make sure you have no tension.
28) Thank you for always being there for me. Whenever I had a broken heart or thought there is no way to resolve things, you were there for me to guide me. For that I am so grateful. Happy Birthday Dad
29) I feel stronger just knowing that my dad believes in me, and I feel blessed knowing that he loves me more than anything else in the whole world. Happy birthday dad.
Happy Birthday Dad Quotes
Every time that I think back to my life with you, Dad, I get a warm feeling inside. You have always been a perfect example, a perfect father, and a perfect guy. Nobody even comes close! Thanks for being who you are! Happy Birthday!
30) Great fathers deserve great birthdays, so may you have a great birthday Daddy!
31) Happy birthday to you daddy, long life and prosperity.
32) Wear your grey hairs like a badge of honor, Dad. No wait, I mean honor the badges that gave you each one. Thank goodness those days are probably over, eh? Happy birthday Dad.
33) There may be many great fathers, but there is only one amazing one, you!
34) It takes an ordinary man to fall in love but a great one to be a committed husband. It takes an ordinary man to be a father but a great one to be a loving daddy. Happy birthday daddy.
35) "When I was 18, I thought my father was pretty dumb. After a while when I got to be 21, I was amazed to find out how much he'd learned in three years."~ Frank Butler
36) Dad, we don't always agree on everything, but you turned out pretty darn good anyway. Happy Birthday, Dad!
37) Although a lot of people say that I got my good looks from you, I still feel that you look way better than me, daddy. Happy Birthday
38) While I only live in a small part of a giant world, you have always been the giant in my small world. Thanks for being a loving giant. Happy Birthday.
39) If mom is my earth then you are my sky. Happy birthday dad.
Birthday Wishes for Dad
Every time I look back on the times we spent together, I feel blessed. Those sweet memorable little walks in gardens, beaches, and parks, where we wandered hand in hand, helped me learn a lot in life. You are my hero, my idol. I wish you a very Happy Birthday.
40) I still feel like a little child when I look into your eyes. If I can be even half of the person you are, I will consider myself to be an extraordinary human being. Thanks for showing me the way, dad. Happy Birthday!
41) You're more than just a father to me — you're my hero, my doctor, my guru, my inspiration, my friend. Happy birthday, Dad.
42) No matter what your age is, you will always be my hero, my friend and the person whose advice I listen to – whether I ask for it or not. Happy Birthday.
43) You are the peace of my heart; I am like one of your parts. Happy birthday dad.
44) I might forget the world, but I can never forget the love you showered on me. I love you Dad, and wish you a very happy and warm birthday.
45) Dad, you are not only a special breed but obviously a special breeder to have a child as wonderful as me. Happy Birthday dad.
46) No man in this world could have been a better father to me than you were. Happy birthday Dad.
47) No words can ever take the place of the feelings of my heart for you, hope your day is joyful.
48) I may have grown taller than you, but I'll always be your little son. Happy birthday dad.
49) Your love has always given me the ability to believe in myself. Thanks for being a great dad. Happy Birthday dad.
50) I may have not told this to you, but I have always secretly wished to grow up and be just like you. Do you know why? Because you are the best example of a perfect human being and an awesome parent. Wishing you a very Happy Birthday, dear dad!
51) I would buy you the fastest car on the planet if I could. I can't afford it…so, I bought you this pocket sized replica instead! Happy Birthday, Dad!
There are some memories in life that remain for a short time while and others stick with you forever. All the times I've spent with you are going to be sweet memories for the rest of my life. Let's raise a toast today and celebrate the beginning of yet another wonderful year in your life and cherish memories that we can have forever.