Hello everyone,
The SoShareIT English Version is happy to welcome you to our website.
SoShareIT is an application website, where basic computer knowledge and information is summarized for you to referance.
We will try to learn and improve our knowledge base for the future.
Come to SoShareIT.Com website, we hope to help you find the technology solutions that you need, as well as entertaining moments.
Here are the basic applications and tips that we synthesize. We hope you enjoy them.
Best Articles Of All Time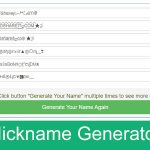 Welcome to the Nickname Generator tool of SoShareIT.Com. Here you will create the special characters game names. Special characters are ...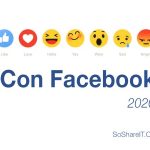 Facebook icon 2020 ❤️❤️❤️ also known as the facebook emoticon ✅✅✅ has a brief implication we want to say. Let SoShareIT.Com write down the ...
Latest articles of SoShareIT English Version
Here are our latest articles that have just been updated. Although everything is quite small and basic, SoShareIT English Version is looking forward to your suggestions and support.
Contacting us
If you have any questions of this site, please contact us at:
To contact SoShareIT Com.
Please send us an email.
Email: soshareit.com[a]gmail.com | support[a]soshareit.com
Address: 267B, Ward 7, District 8, Ho Chi Minh City, Vietnam
Phone number: +84.91900.3856
Working time: Monday – Friday (09AM to 15PM) Timezone +7 – Hochiminh,Hanoi.